Goldie Mill Ruins Wedding :: Shannon + Neil
Shannon and Neil's Goldie Mill Ruins wedding was full of love, laughter and smiles. Their summer wedding started with bride and groom prep in Guelph, just before their first look.
Shannon opted for a first reveal with her bridal party. It was the sweetest! The expressions on their faces said it all.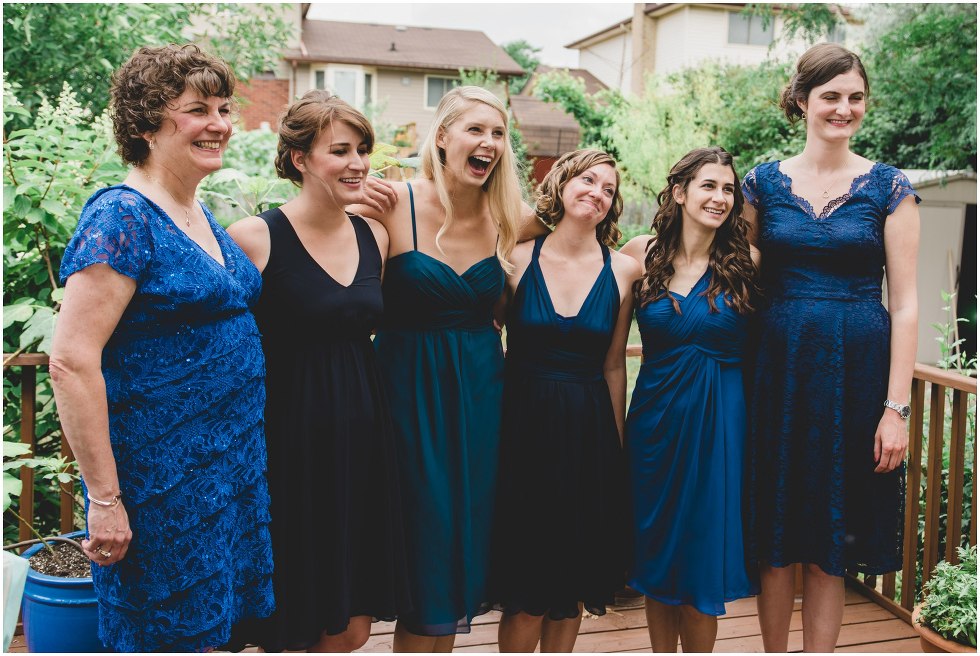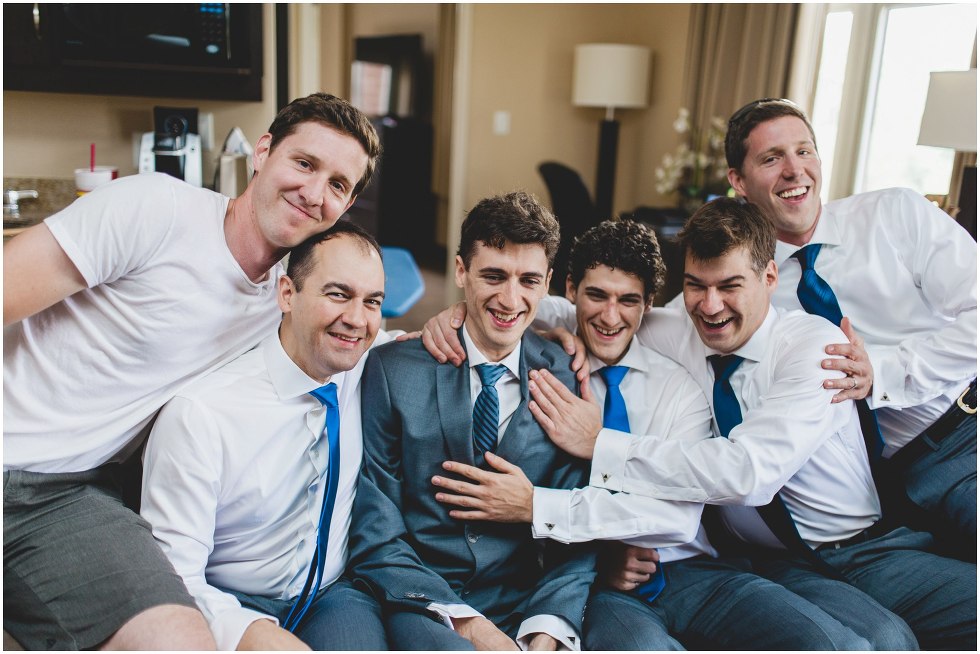 We headed to the University of Guelph for their first look and a few wedding party photos. Shannon and Neil met while studying at the U of G. It felt pretty special to head back to campus where it all began for them. It was the perfect place to document the start of their new chapter. Shannon and I also studied art together, so it was extra neat to visit the arts building Zavitz for photos!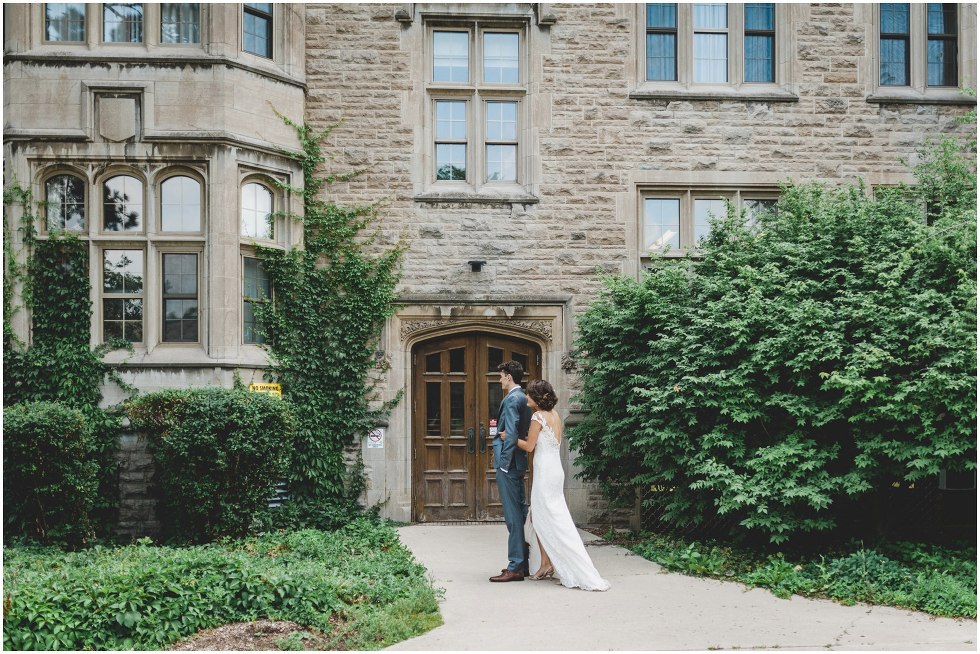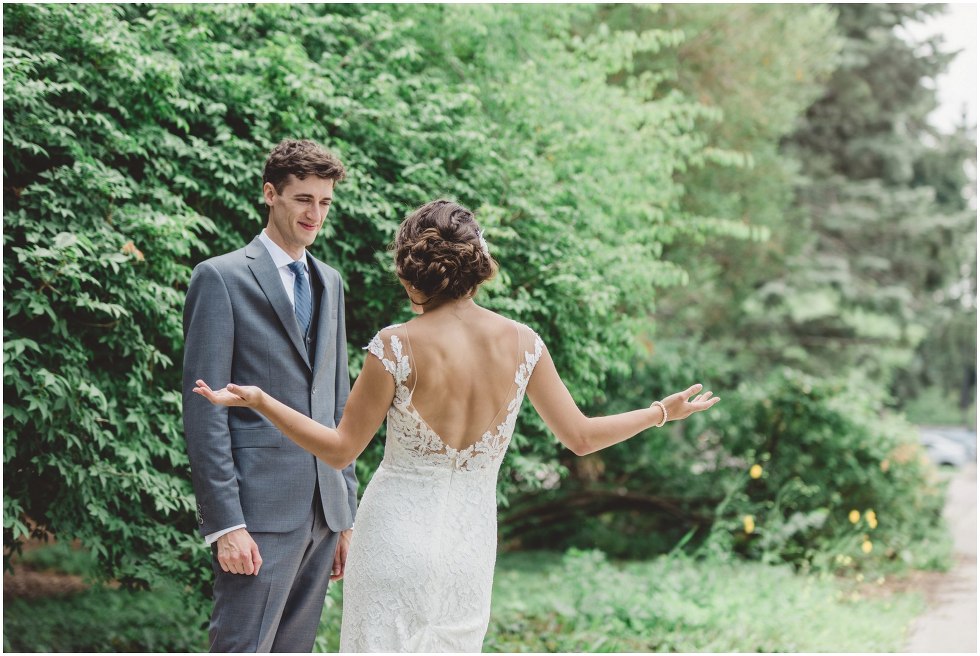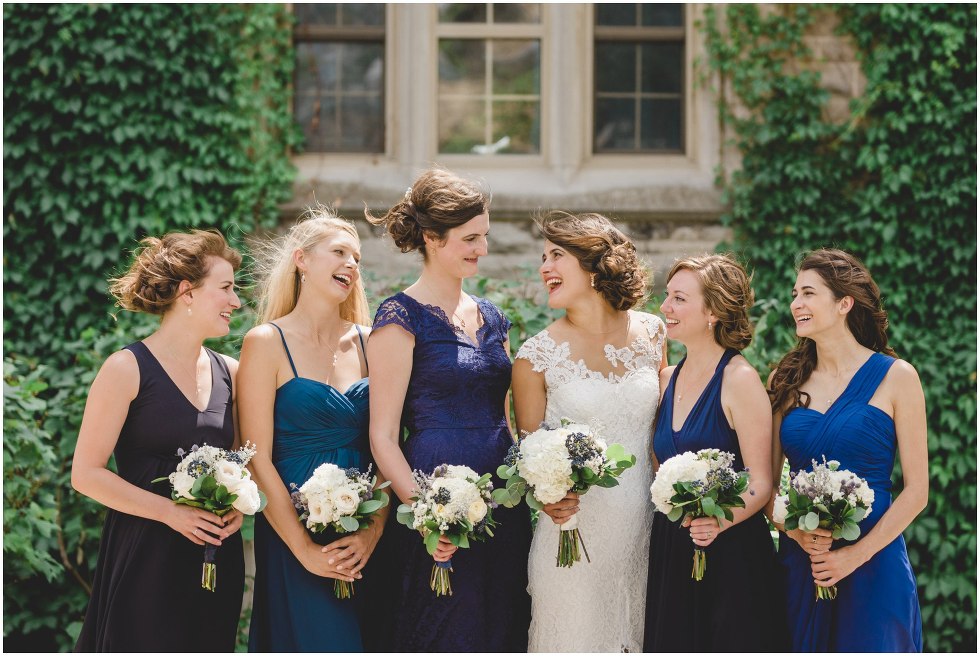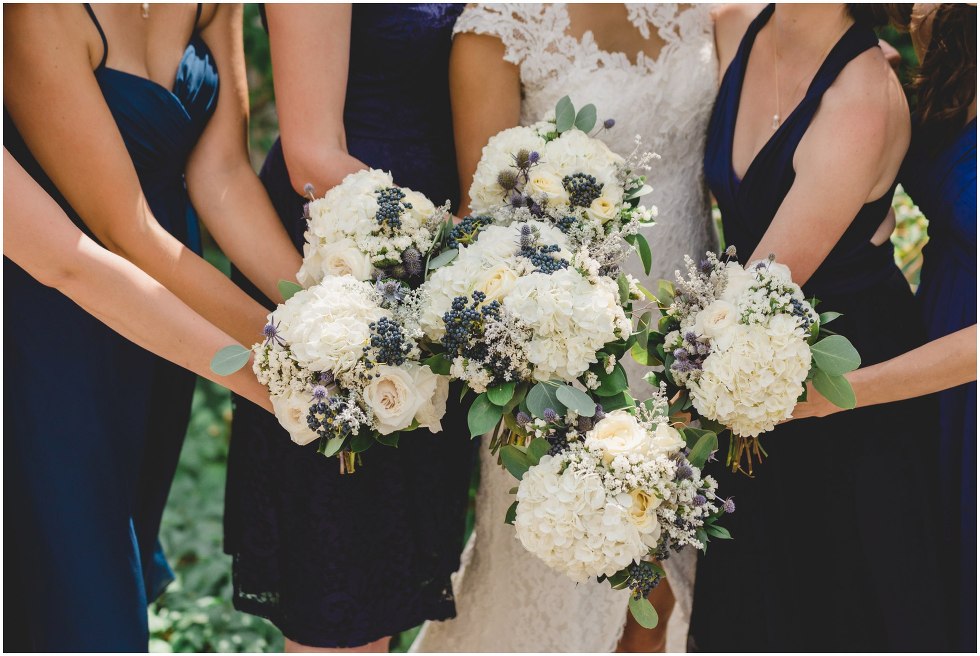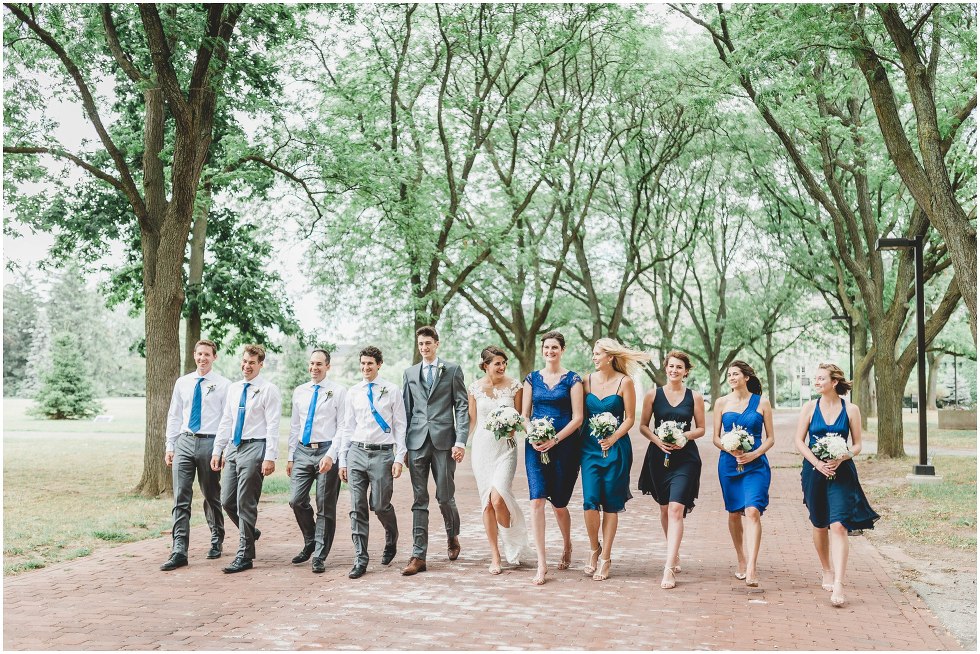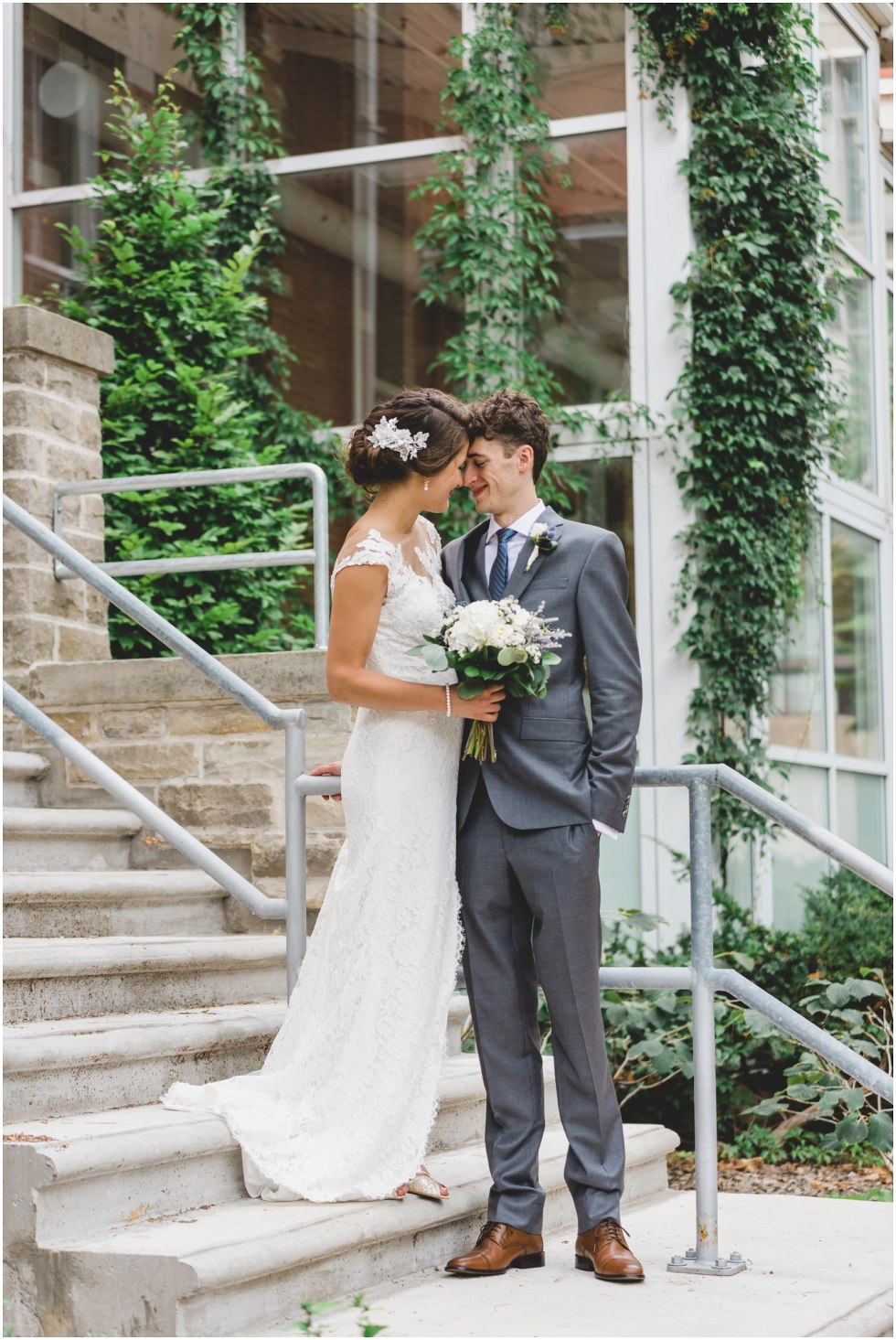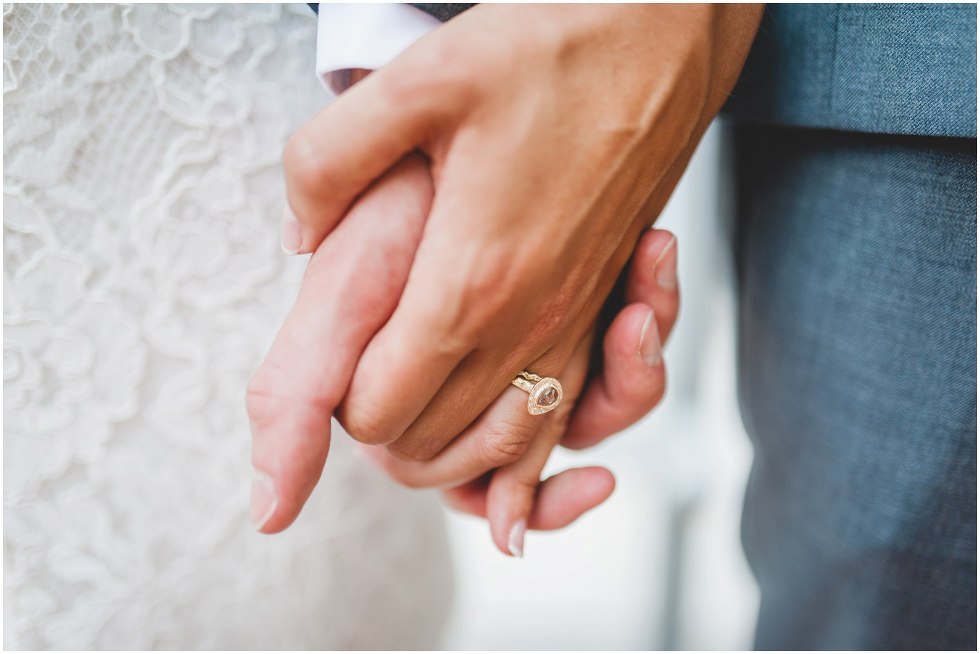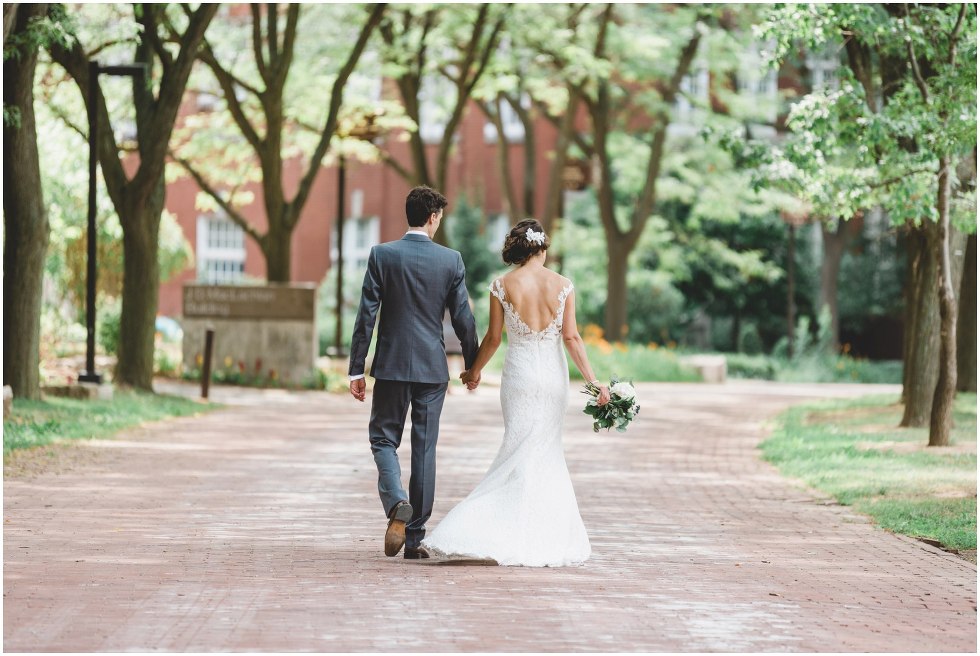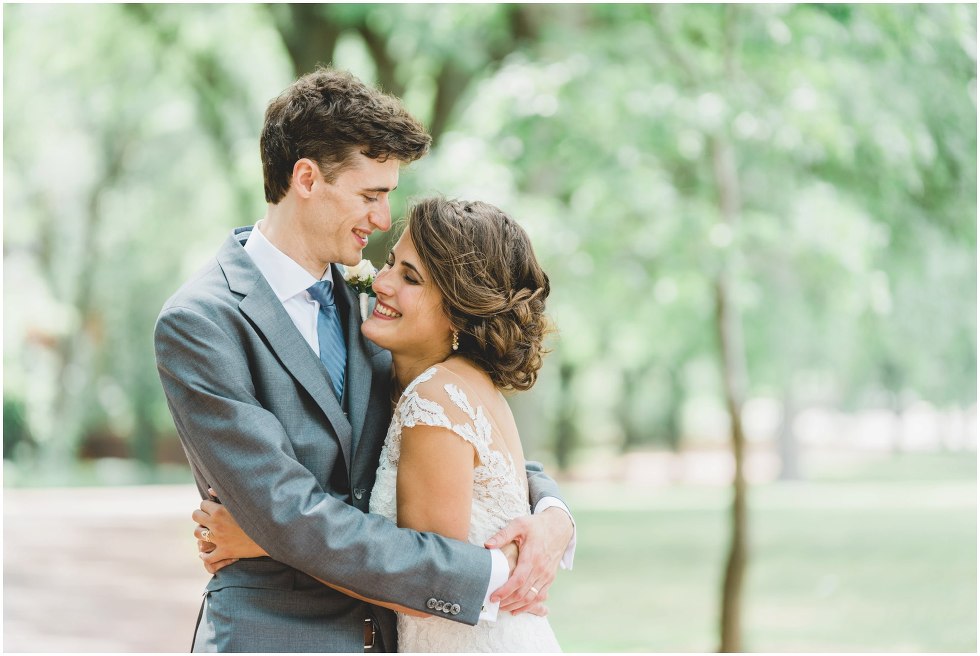 In the middle of our shoot the weather was all over the place – cloudy skies, rain drops, and bright sun we had it all weather-wise. Shannon and Neil were so relaxed about it, and just embraced their time together as we waited out the rain under umbrellas. They saw it as a quiet moment alone in the woods, and shared a hug as the rain pattered down. Once the rain cleared, Shannon shared the prettiest spot by the river. As soon as I saw it I knew we'd venture in!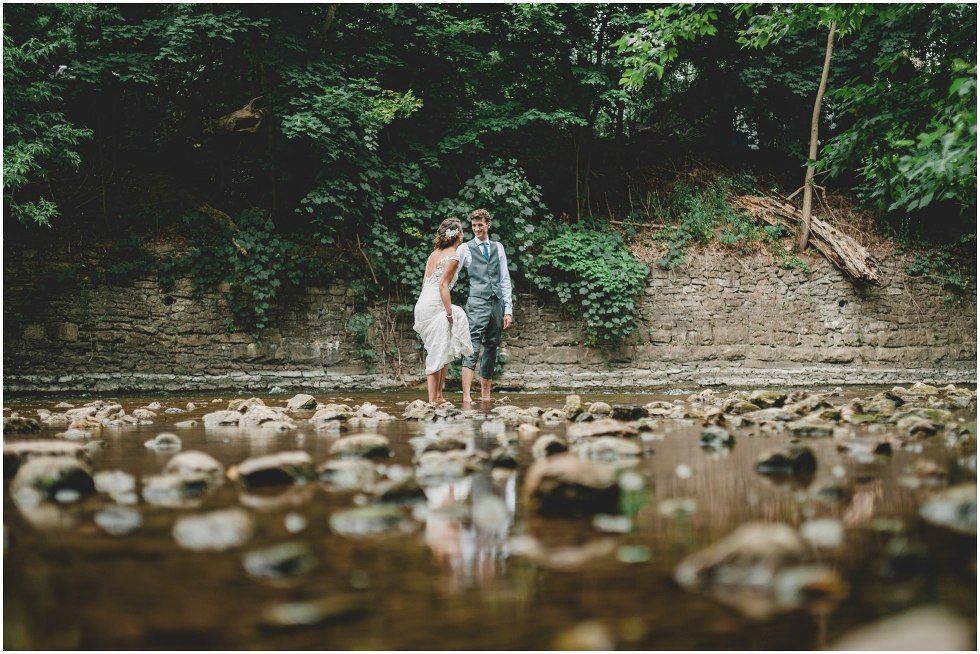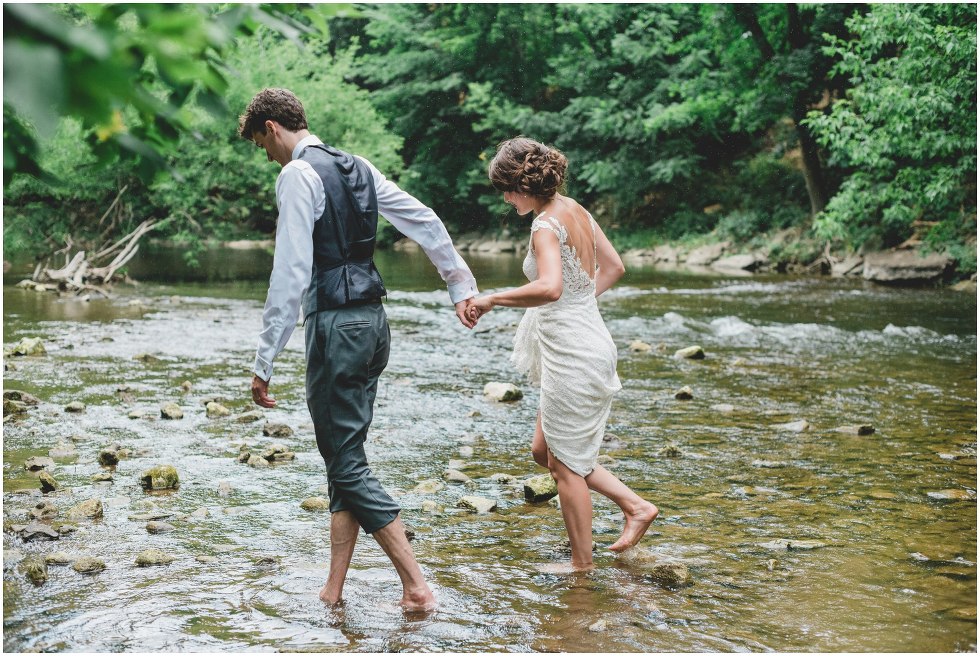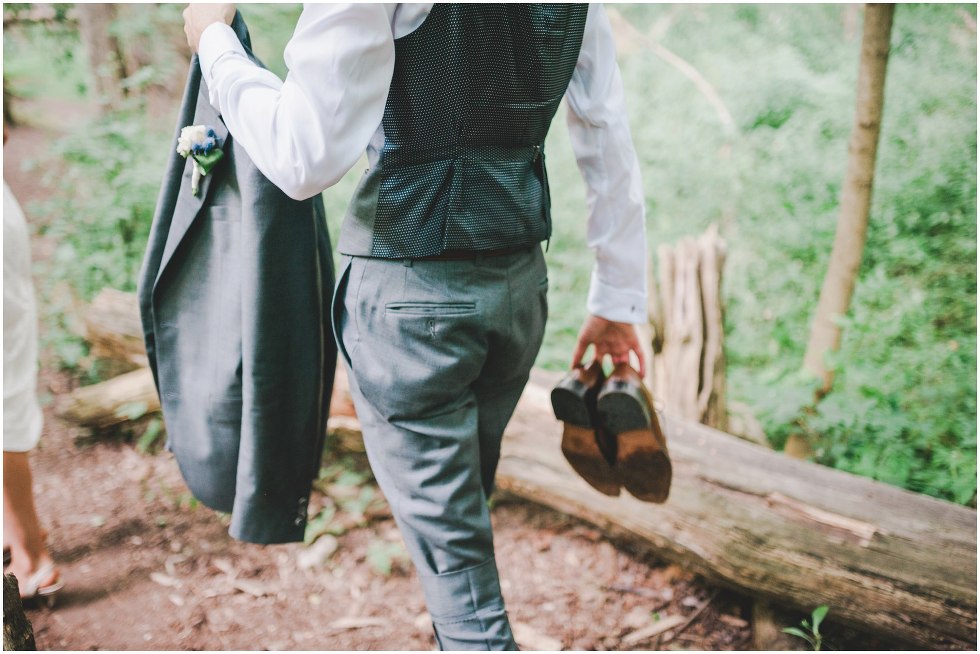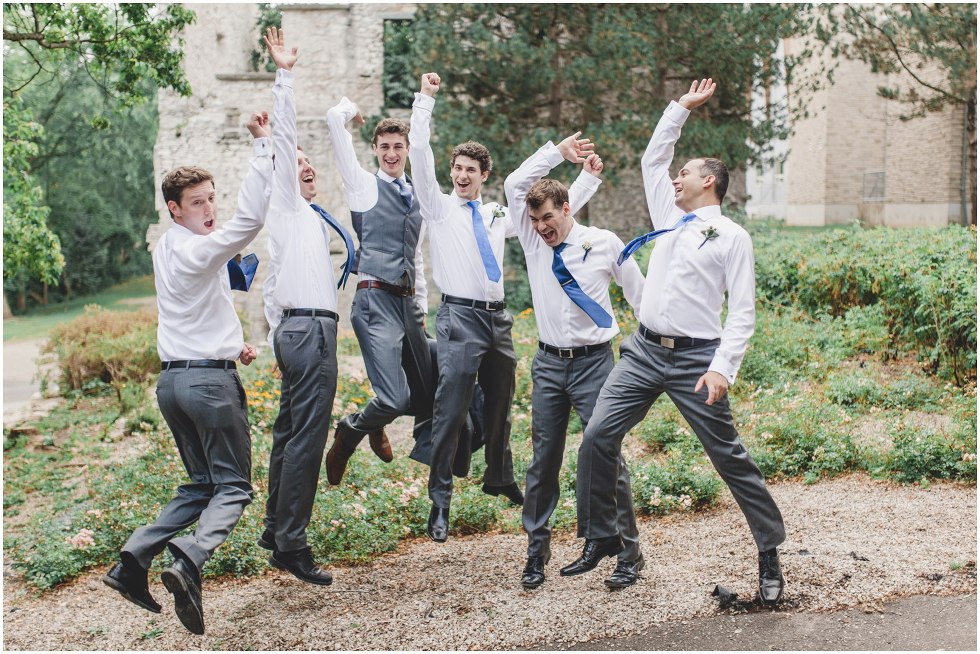 Their ceremony was held outdoors at Goldie Mill Ruins, surrounded by greenery and the cobblestone walls of the mill.  I love the natural and historic feeling of the ruins. This is one of my favourite ceremony spots, and I'd love to capture another Goldie Mill Ruins wedding!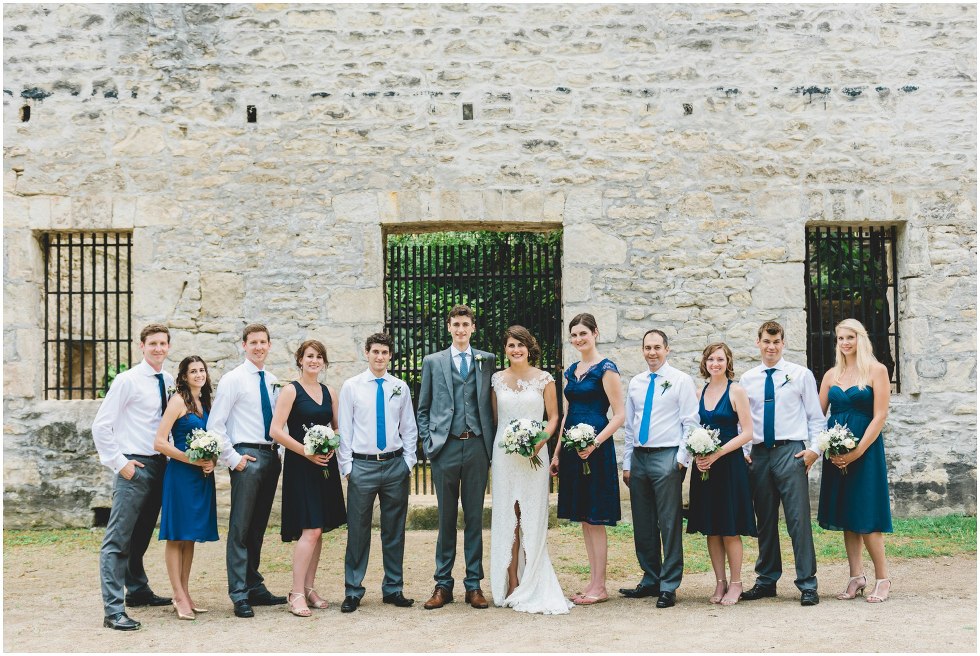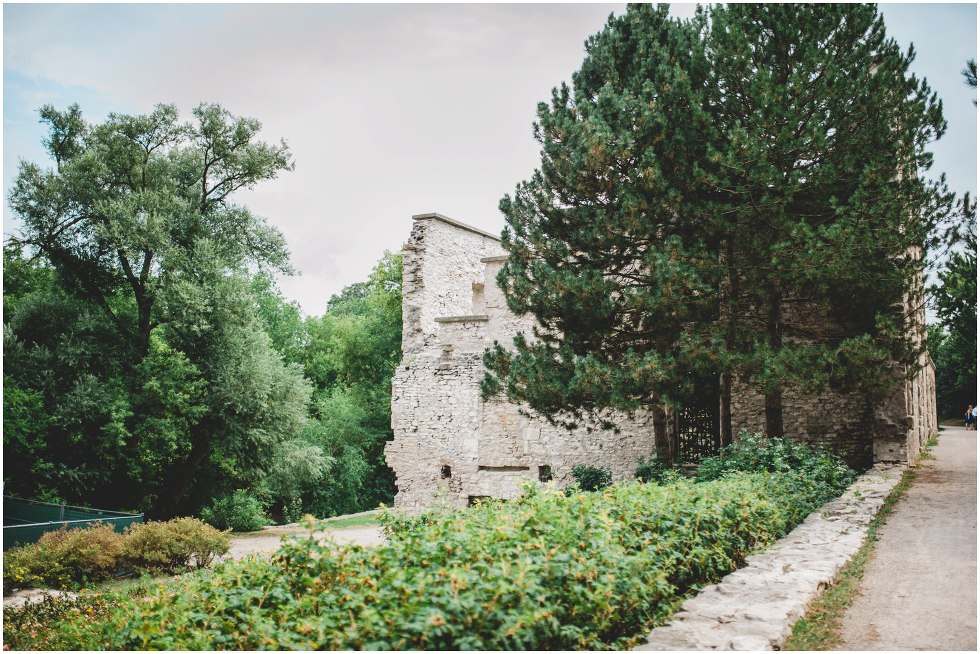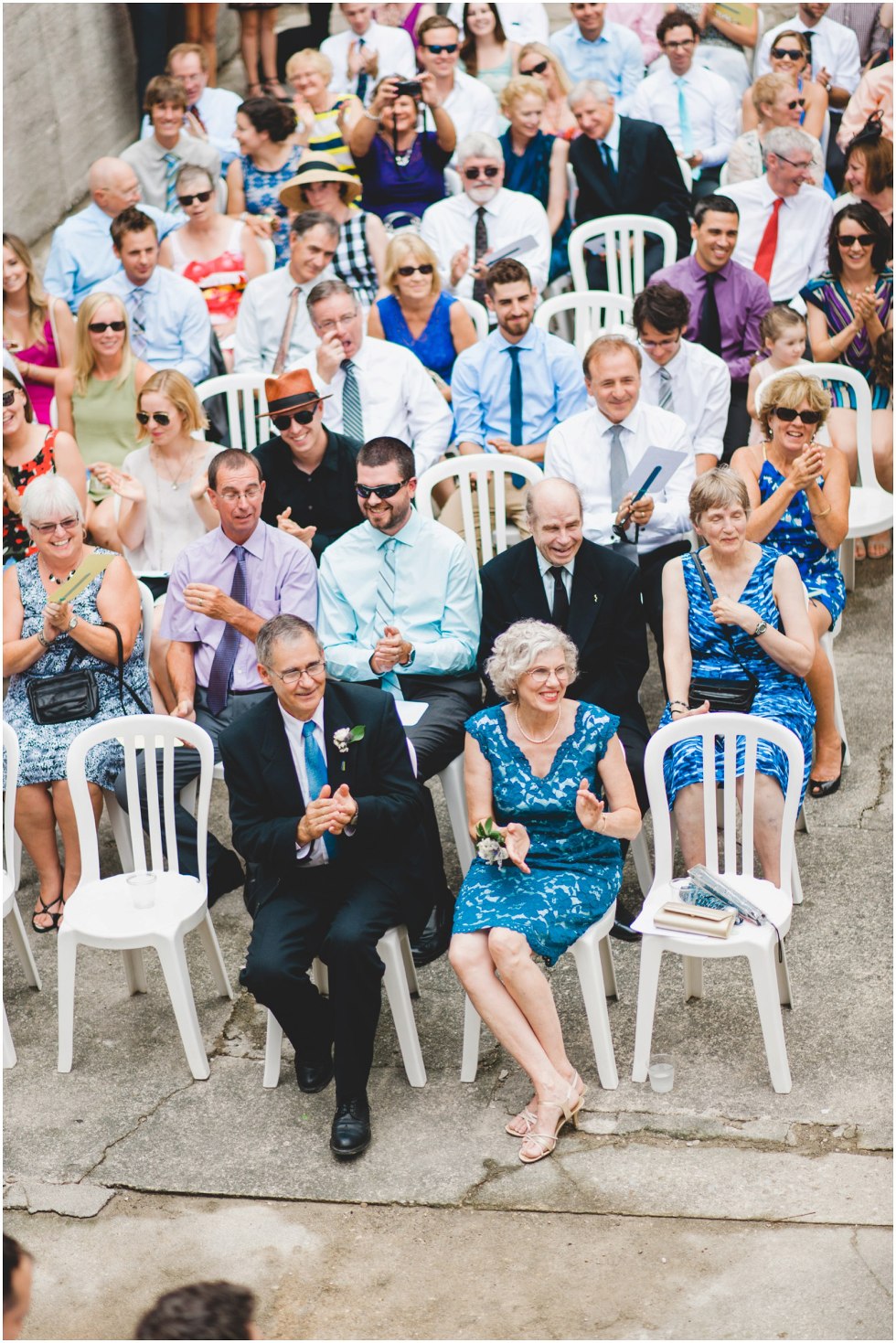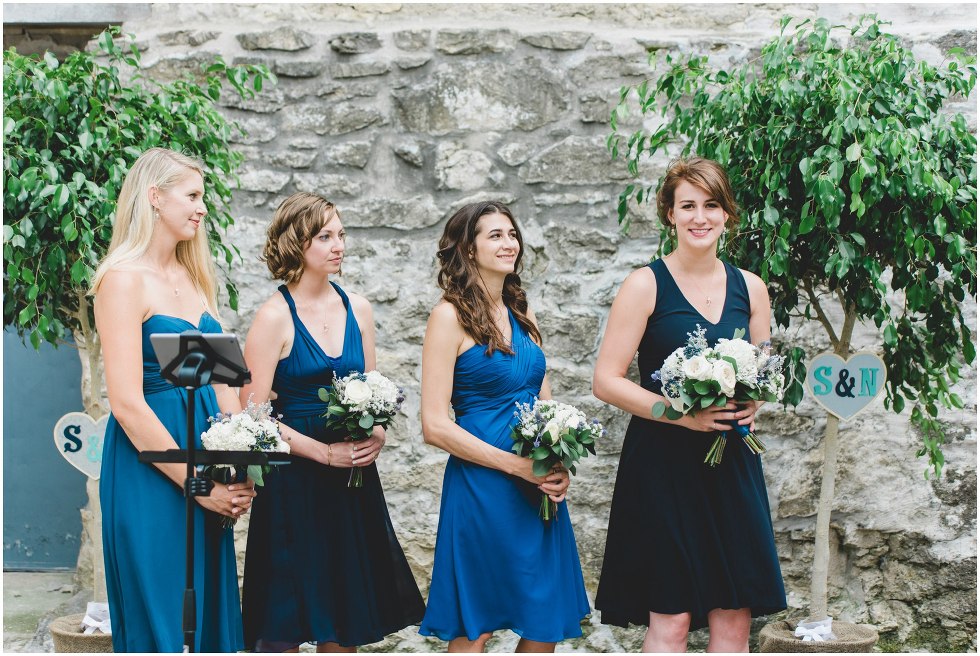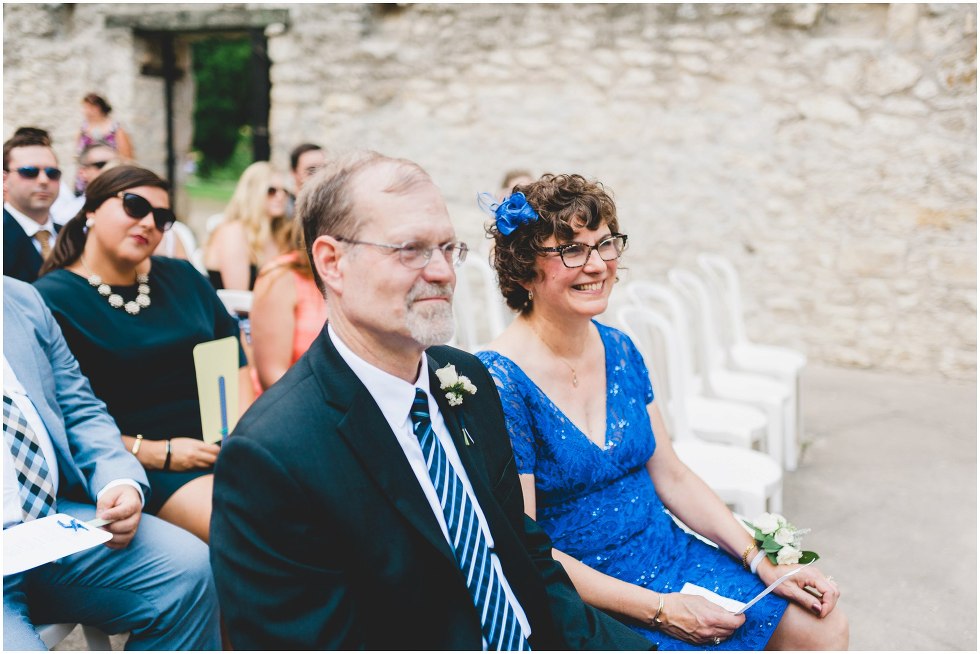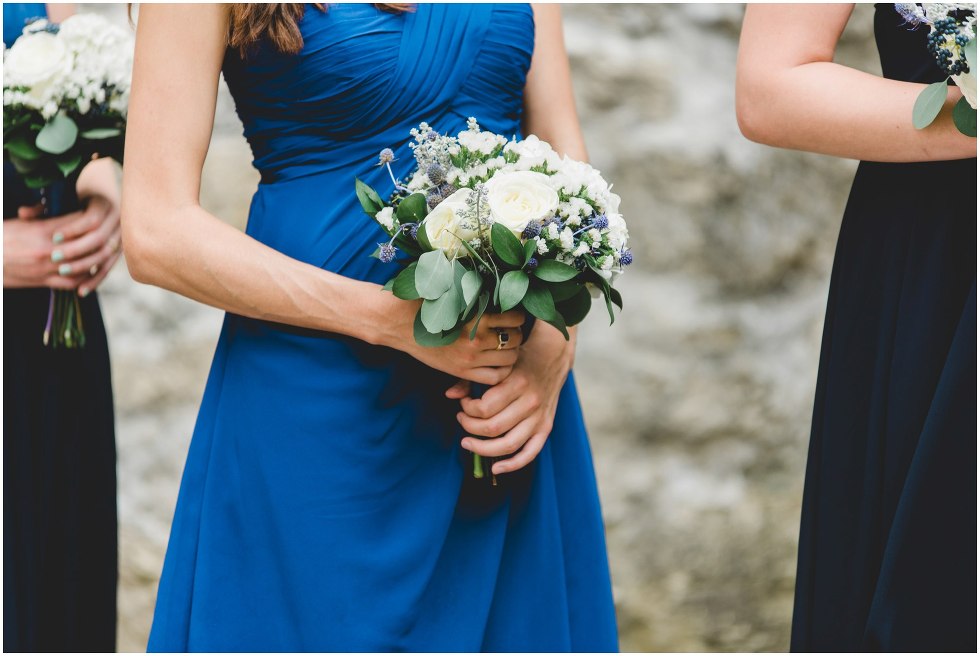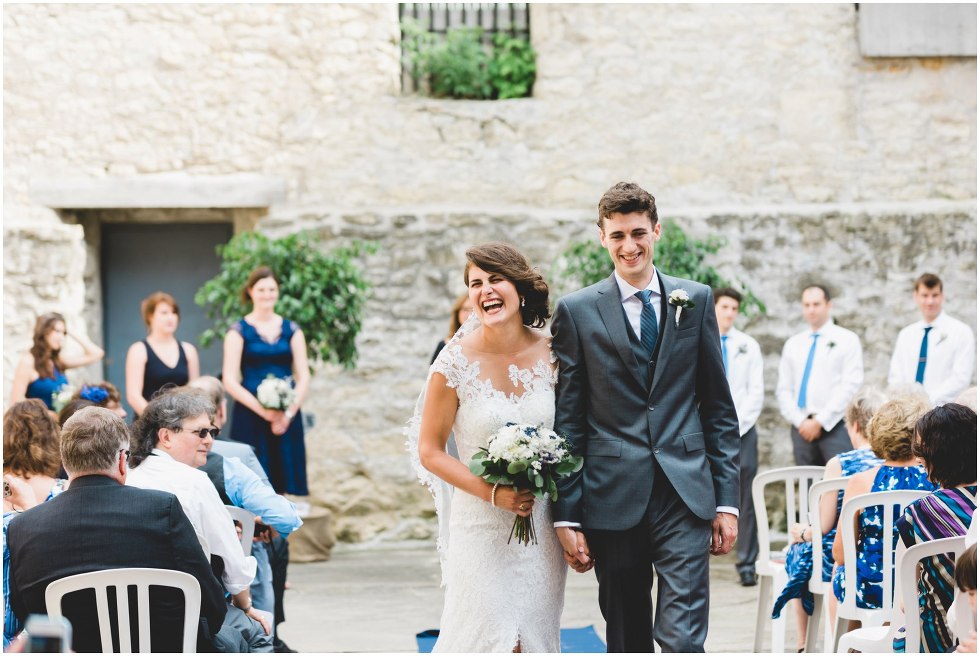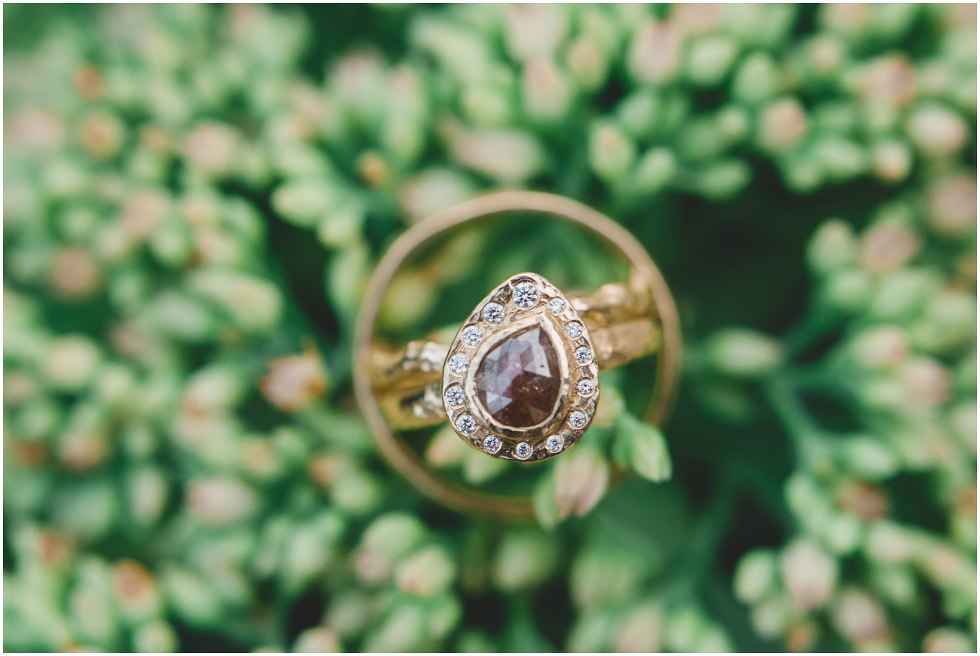 Bright blues and teals with gold accents, provided a beautiful backdrop for their reception at the Delta Chelsea .  Following a few spins of the 'wedding wheel' the wedding party energetically opened the dance floor, sunglasses in tow. If you are looking for a fun and interactive way to avoid guests clinking the glasses, check out the their wedding wheel below. DJ Bear kept everyone dancing with an awesome mix of music throughout the night.
Congratulations Shannon and Neil, thanks for having us capture your special day!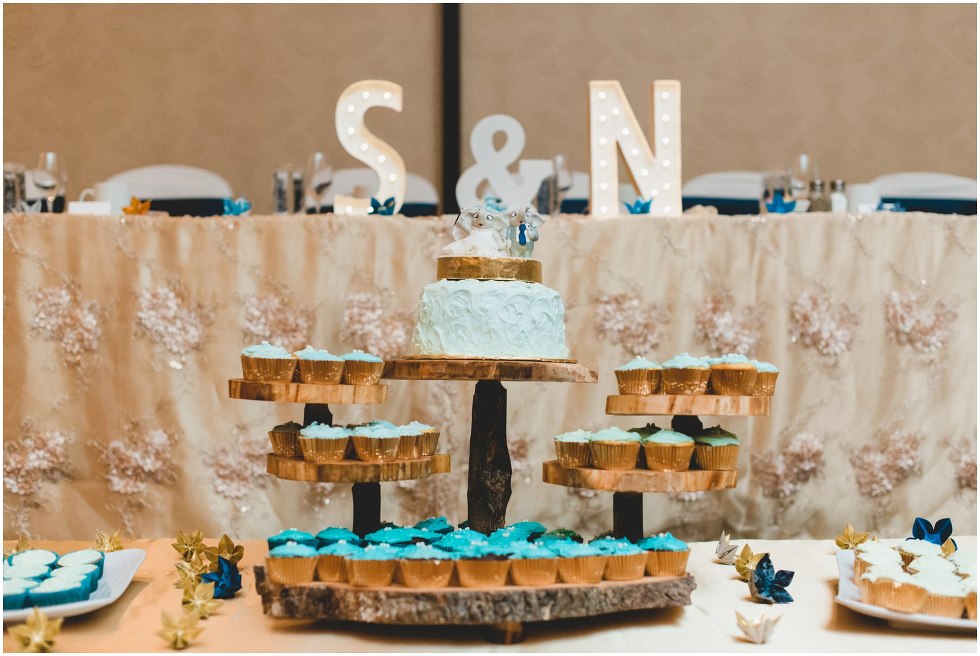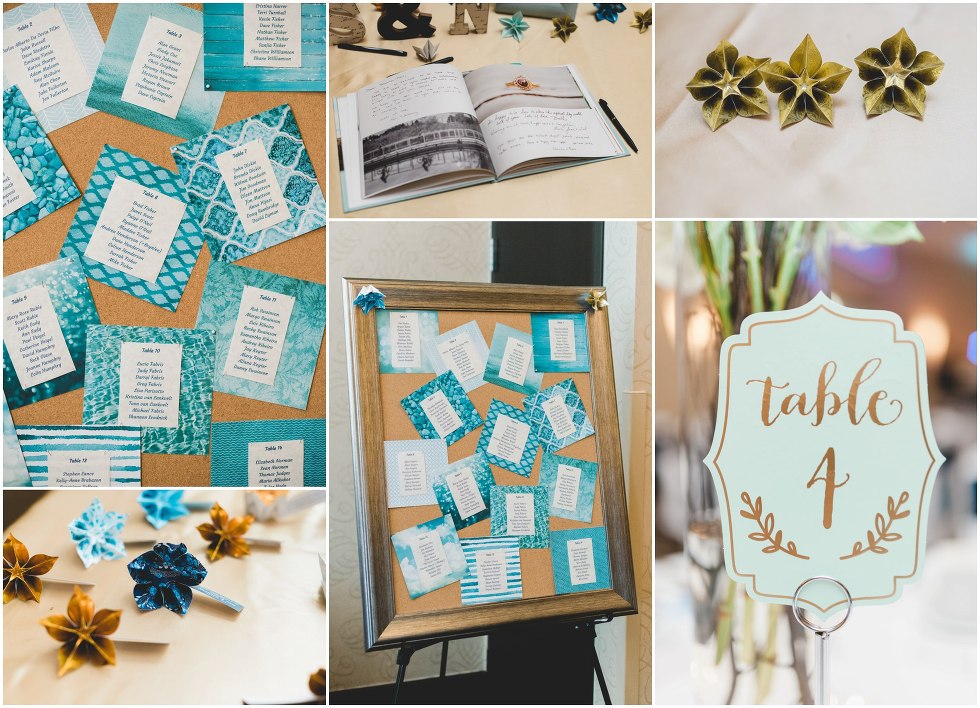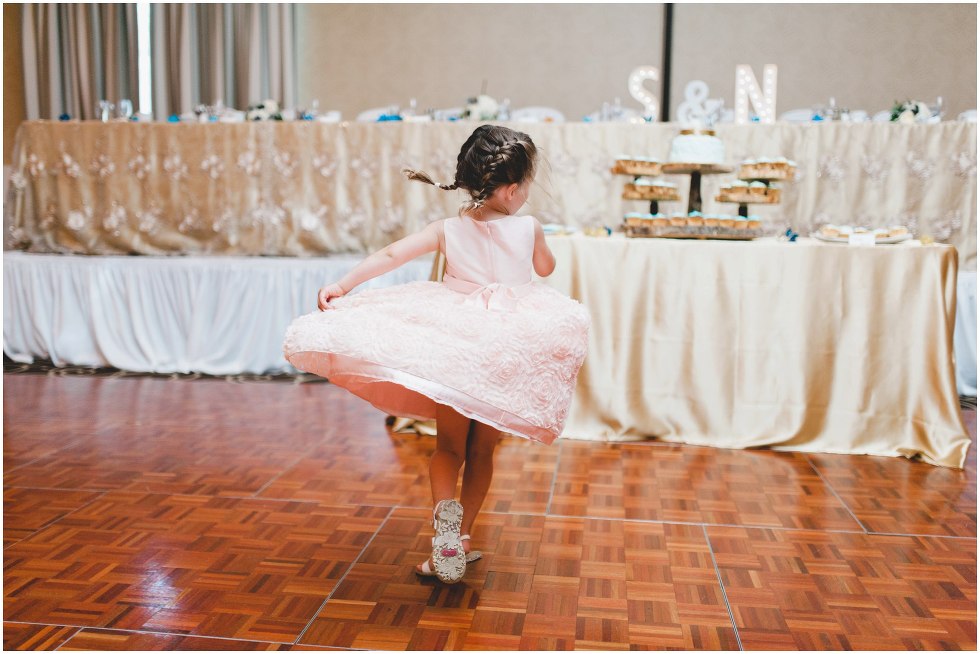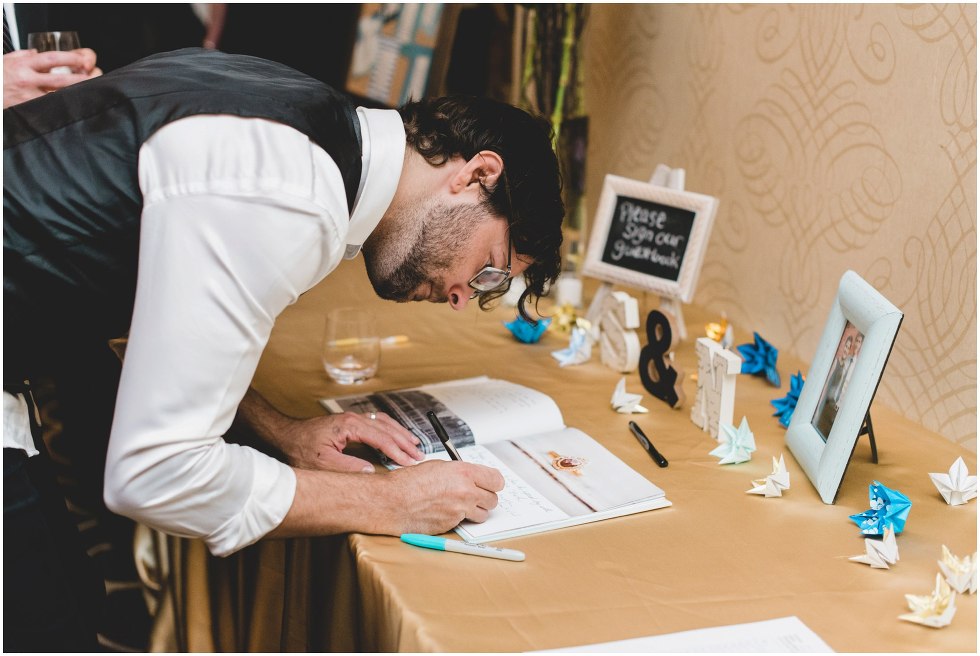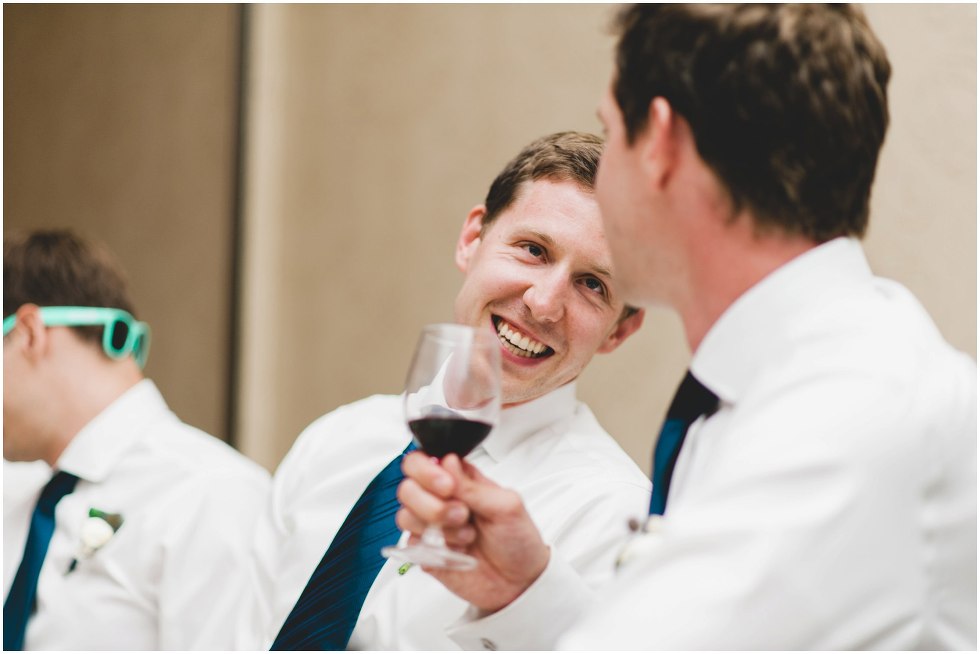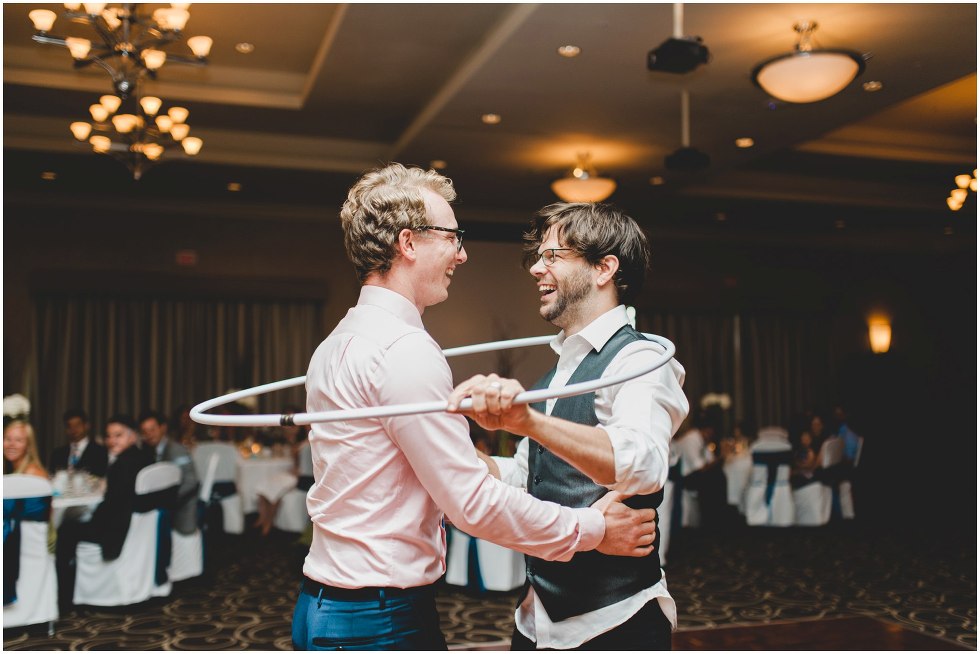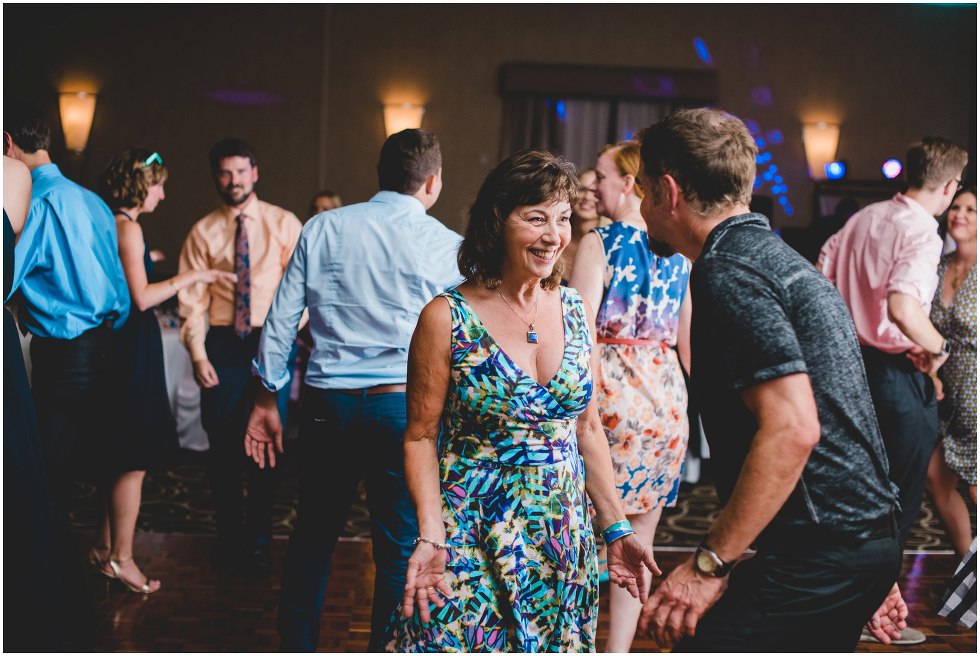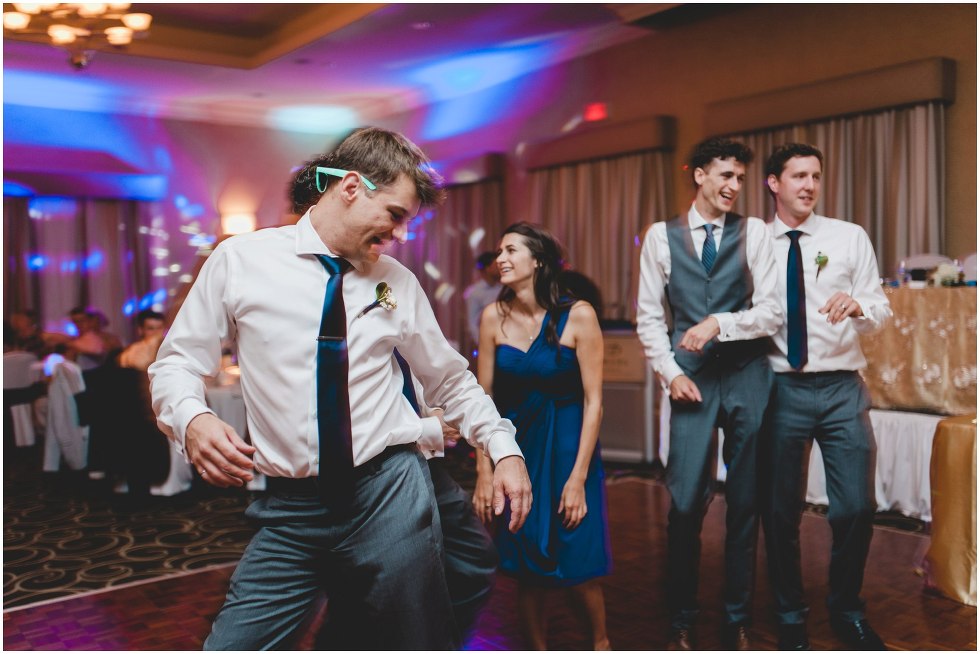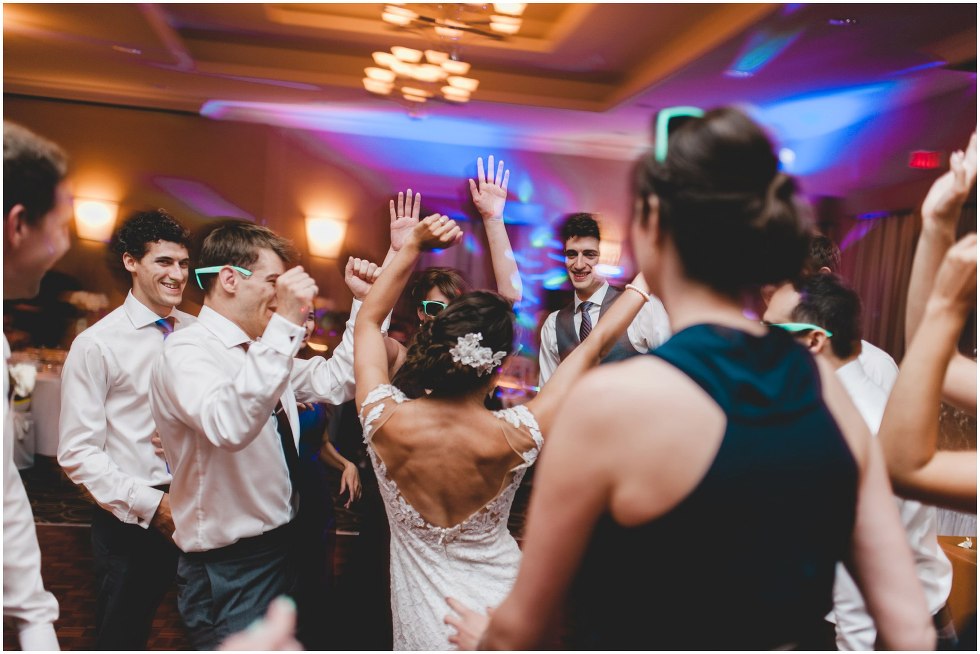 Ceremony: Goldie Mill Ruins
Reception: Delta Chelsea Guelph
Rings: Anouk Jewellery
Officiant: Tracy B Richards
DJ – DJ Bear – Something Blue Wedding DJs
Jewellery – Erin Wallace Jewellery
Bridal Hair – Acqua Salon