Steam Whistle Brewery at the Roundhouse in Downtown Toronto
What Is The Most Fun Wedding Day Venue In Toronto? Throughout all my years shooting beautiful weddings in the Toronto area, I have come across a lot of fun venues. However, nothing seems to top Steam Whistle Brewery at the Roundhouse. Click on that link to check out more details about the size and layout of the venue space. The Roundhouse is home to this iconic Toronto brewery, a locomotive museum honouring the history of Canada's formation through the railway connecting cities like Toronto with the rest of the nation. The Roundhouse also got a new addition to the fun times when Leon's furniture moved out so Rec Room could move in. The Rec Room is your one stop shop for great eats, entertainment, video and arcade games, pool, shuffleboard, and ping pong. Also, the Roundhouse is conveniently located across the street from the Roger's Centre, and down the street is the ACC. So if you're a fan of fun, sports, games, and great pilsner this is the mecca of wedding venues.

All-aboard…
The are many other benefits to booking your fun wedding at Steam Whistle. For starters, they've been hosting weddings inside the beautifully preserved historic walls for nearly 20 years! They have the event staff, event coordinator, and organization to make sure you get the day you're looking for. They also have arguably the best view from a main-level patio in all of Toronto!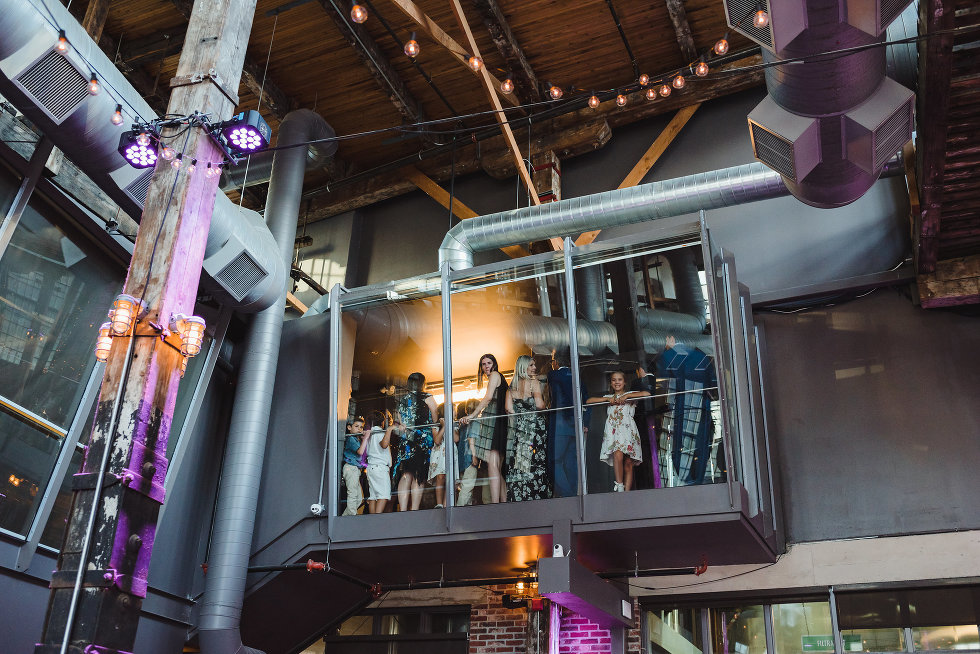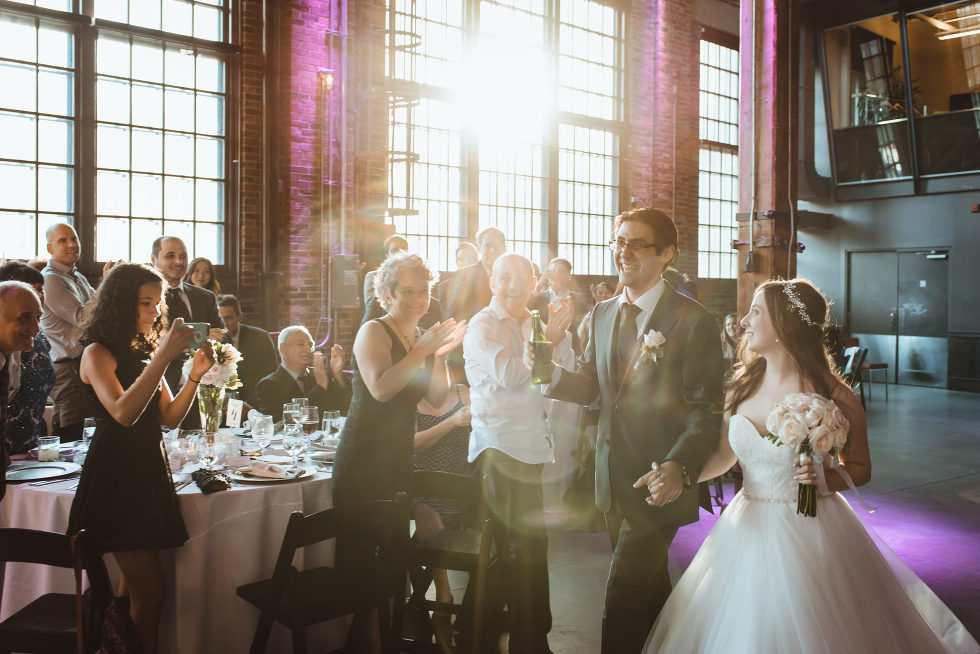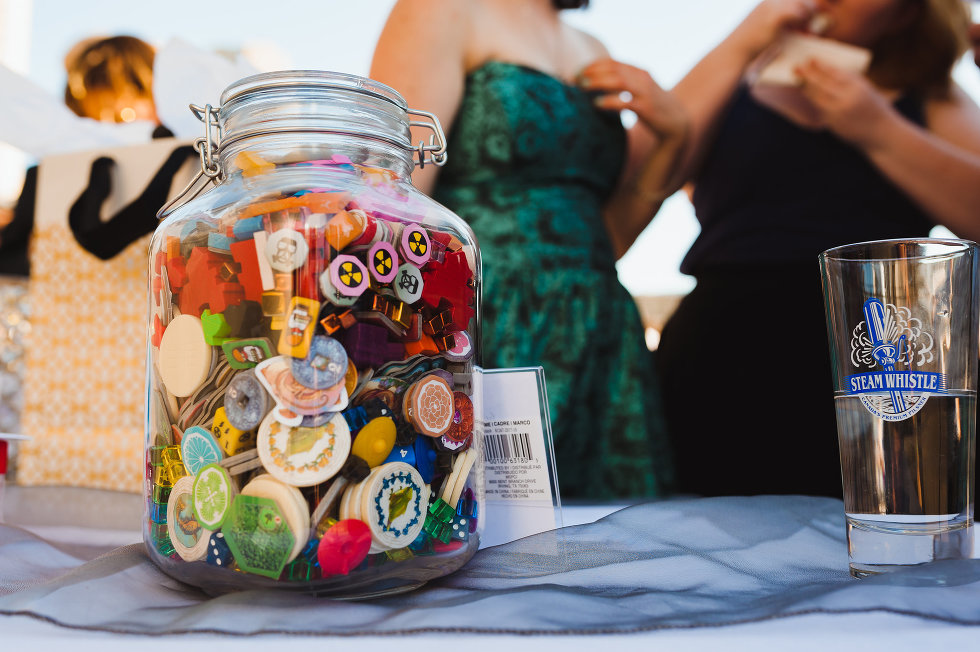 The Possibilities Are Endless!
Thinking of having an unconventional wedding day? Why not incorporate every Torontonian's favourite professional sports team and make a pit stop at the Blue Jays game. Or perhaps you're looking to capture that magical feeling you get when you are surrounded by the grandeur of the urban skyscrapers that surround this enclave of fun. I have even seen some wedding parties hit up the CN Tower for some pretty epic wedding photos before getting married across the street at Steam Whistle. See what I mean, the possibilities really are endless when you are at the very heart of the city!

Bring On The Fun
Last summer, I captured the wedding of Dana and Bogdan at Steam Whistle Brewery. And boy did they bring the fun themselves that day! What made their day so special was their endless creativity to bring their love of games to their wedding day. Steam Whistle was very accommodating of this, even offered up some of the fun games they have made themselves. They have massive versions of connect four and corn hole. Steam Whistle Brewery is clearly a company of game lovers themselves. Their event space is solely designed for this purpose. It also has a large, and stunning, patio with doors leading directly from your space.
The Fun Is Growing
There is also a lot of plans at Steam Whistle Brewery. They have set their eyes on expanding their hosting capabilities. They shipped out their distribution, brewing operations, and all that fun stuff to their new brewing facilities in Etobicoke. But don't despair you fun loving party animals, this is only to make more room for a pretty serious German style beer garden to pair with their authentic European quality pilsner. Mmmm!


Is This Your Stop?
If you're looking for a super fun wedding venue, in the heart of downtown Toronto, look no further than Steam Whistle Brewery. Their Roundhouse location is an epicentre of fun in this city, and really has it all. If you're really excited about the idea of getting married at a brewery in Toronto, but want something a bit smaller than Steam Whistle, check out this blog about a wedding I shot at Junction Craft Brewing as well. You're sure to get thirsty if you make it through another round of pictures from this special craft brewery. Contact me today if you want help deciding which brewery is right for you!
Venue: Steamwhistle Brewery 
Florist: Interiors by Suzart
Caterer: Oliver & Bonacini
Make-up: Olivia Ha 
Videographer: One Heart Films
DJ: DJ Rich Sweet
Dress: Stella York